Search
Markets
Refresh Browser to update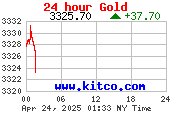 News Sources
ABC (Australia)

ABC

AOL News

Agence France-Presse

Al Jazeera

AltaVista News

Associated Press

Atlanta Journal-Constitution

BBC

Boston Globe

C-SPAN

CBC (Canada)

CBS

CNN

Chicago Sun-Times

Chicago Tribune

The Christian Science Monitor

Chronicle of Higher Education

Daily Standard (UK)

Denver Post

Deutsche Welle (EU)

Dow Jones

Drudge Report

FOX

Financial Times (UK)

The Globe and Mail (Canada)

Google News

Guardian (UK)

Hindustan Times (India)

Independent (UK)

International Herald Tribune

Irish Times

Itar-Tass

KnightRidder

Kyodo

Los Angeles Times

MSNBC

Miami Herald

New York Daily News

The New York Observer

New York Times

Newsbot

PBS NewsHour

Reuters

San Francisco Chronicle

The Scotsman

Seattle Post-Intelligencer

The Smoking Gun

Sky News (UK)

St. Petersburg Times

Telegraph (UK)

Times (UK)

Times of India

Topix

UPI

USA Today

Wall Street Journal

Washington Post

Xinhua

Yahoo! News
More Articles
Alt. News & Commentary
IN BRIEF
Orangeburg, SC—April 26. 2007—TomFlocco.com—Democratic debate: grenades and stink bombs?—Polls list the Iraq War, terrorism, illegal immigration and healthcare as the top four issues of concern to Americans. Democrats were joined in droves by disaffected independent and Republican voters in 2006 to turn the GOP majority out of power; and given the similarities of the war and terrorism issues, we see illegal immigration as one key to tonight's Democrat Party debate after the initial firestorm of war issues is confronted by the candidates. Immigration used to be much further down the list of top issues; and the fact that it has dramatically moved up is a testament to the intensity of feelings about the financial costs of those who violate our laws to illegally crash America's borders. Healthcare and hospitalization, vaccination and disease control, education, social services, cheap labor driving American incomes downward and police protection are costs which are borne by all Americans so that both political parties are able to trade campaign contributions for cheap corporate labor and new union voters. America is getting sick of political pandering to illegals, and the candidate who seriously addresses this issue will gain ground with millions who are fed up with Mr. Bush's open border policy. But also look for candidates Mike Gravel and Dennis Kucinich to throw a few Iraq War stink bombs into the debate to force top tier candidates into the open, challenging those with higher poll ratings like Mrs. Clinton who are still married to the war. It could be a very interesting evening if moderator Brian Williams goes hardball with his questions. Not likely though. America's news/male model is married to corporate interests who could care less about the health, safety and financial welfare of hardworking American citizens. He'll ask what top execs tell him to ask.

Washington—April 20, 2007 / 02:15 PM EST—TomFlocco.com—LITTLE BOYS & GIRLS FOR MILITARY AND DEFENSE CONTRACTS: DEJA-VU ALL OVER AGAIN?—U.S. senators and congressmen are covering up the Dusty Foggo government lobbyist and military prostitution and pedophilia ring in Washington involving legislators, news reporters, military officers and high government officials. Alberto Gonzales and President Bush fired San Diego U.S. Attorney Carol Lam because she was probing the Dusty Foggo / Jack Abramoff D.C. sex ring. Did some senators vote for the Iraq war and taxpayer-funded military contracts because they were blackmailed over sex for votes? Will honest legislators and career federal agents continue to let them get away with it like they did during the Sr. Bush administration? Will we see more call-boy sex headlines in the Washington Times? Will sexually compromised news executives and reporters continue to suppress the story? Federal agents already handed the evidence to Carol Lam before she was fired. Will Lam speak out? Is there still a secret probe? Will senators and congressmen continue the cover-up? Does this explain the weak Gonzales hearings and refusal by Democrats to ask WHAT the fired attorneys were investigating? Is child sex and prostitution in exchange for defense contracts and votes for war too explosive for the American people to hear? Is that the reason for the cover up? Or is it prison terms?

Male prostitutes toured Bush 41 White House before federal agents were sent into the streets to collect and destroy copies of this Thursday, June 29, 1989 Washington Times headline story by Paul M. Rodriguez and George Archibald which led to multiple follow-up stories.
Specter, incompetent Dems key to Gonzales firings obstruction
Witness says 20-30 pedophile legislators abused abducted children
Photographer tied to WH child sex-ring arrested after Thompson suicide
Blacksburg, VA—April 20, 2007 / 01:30 PM EST—TomFlocco.com—SISTER OF VA TECH KILLER A GOVERNMENT AGENT?—Why are news execs, Congress and the White House refusing to confirm the veracity of reports that the sister of the Korean mass murderer at Virginia Tech worked for both the U.S. State Department and Department of Homeland Security in Iraq and graduated from Princeton University? If this is true, wouldn't it be important to the murder investigation? Are reporters looking into it? Is the close timeline proximity of the college killings to the Alberto Gonzales hearing the next day almost too coincidental or convenient? Did this proximity overshadow the importance of Gonzales news coverage pertaining to the senate cover-up of the Dusty Foggo CIA sex ring in Washington, DC?
Washington—April 19, 2007 / 11:15 PM EST—TomFlocco.com—WE STILL DON'T KNOW WHAT THE FIRED ATTORNEYS WERE INVESTIGATING—There is still one unanswered question pertaining to today's Alberto Gonzales hearing. Americans still do not know what the fired U.S. attorneys were investigating. The attorneys themselves will only say "Republican corruption." What kind of Republican corruption? Bribery? Kickbacks? Sex for votes? Sex for war? Money? Treason? Little boys and girls for government and military contracts? After earlier cutting some slack to inept and lackluster questioning technique on the part of Democrats and general senatorial bluster today, we are increasingly skeptical and concerned that the GOP opposition does not want America to know what specific areas of corruption and criminal acts were being probed by the fired attorneys, Carol Lam in particular.

Why do Democrat senators refuse to press this issue? There was a great deal of reference today to fired San Diego U.S. Attorney Carol Lam who had earlier sent GOP Congressman Randy "Duke" Cunningham to prison and secured indictments against "poker party" sex ring impresario and CIA number 3 Kyle "Dusty" Foggo and lobbyist Brent Wilkes the day before she was fired. If that's not doing her job, what is? Since Gonzales and his staff had to have known what Lam was investigating, the logical question arises as to whether some senators themselves may have been caught up in the 10 to 15-year sex ring with its attendant blackmail and corrupt voting "control files" held by White House operatives. What are the senators hiding? Did Karl Rove seek to acquire the votes of certain susceptible senators and congressmen? Why did senate judiciary members refuse to ask Gonzales about Lam's expanding Dusty Foggo poker and sex probe? Were senators worried about possible blackmail over, say, their vote to go to war in Iraq as a consequence of prostitution, whether straight, gay or pedophile? We"ll answer our own question: U.S. intelligence agents have already fingered Senate Judiciary Committee members Arlen Specter and Orrin Hatch in Foggo's sex ring for starters.
Washington—March 29, 2007 / 05:40 PM EST—TomFlocco.com—"LADY DI" FEINSTEIN HERO OF SAMPSON TESTIMONY—California Senator Dianne Feinstein calmly but resolutely went after former White House counsel Kyle Sampson again during her third round of questioning today during the late afternoon Kyle Sampson Senate hearings. Her tough questioning and follow-up highlighted the hearings in our estimation as she overshadowed virtually all of her colleagues as to importance of content. Remarking about fired San Diego attorney Carole Lam, Feinstein said "This was a woman handling some of the biggest cases in the United States" -- immigration, drugs, congressional corruption, citing the prosecution of the "Ariana Felix drug cartel and CIA # 3 Kyle 'Dusty' Foggo's case" which U.S. intelligence sources have already linked to a Capitol Hill sex ring, Israeli espionage, a forged Iraq War dossier, the attempted planting of WMD in Iraq and convicted lobbyist Jack Abramoff. [In our estimation, Sampson was disembling, offering little in the way of usable information punctuated by numerous "I can't recall or remembers," all of which screams for experienced career prosecutors and investigators.]

For her part, Feinstein specifically questioned why Lam was fired for immigration and performance reasons when the Justice Department had failed to question her about immigration issues. Moreover, Lam had just sent GOP Congressman Randy "Duke" Cunningham to prison and secured search warrants and then indictments for Dusty Foggo and lobbyist Brent Wilkes for additional corruption. "The Foggo case was a big deal, said Feinstein…[especially] when a subpoena goes out," she added. We would encourage Senator Feinstein to keep up her great work, selflessly and patriotically placing her country ahead of her Jewish heritage via Foggo's related Israeli espionage links to Douglas Feith and Larry Franklin, forged British dossiers and the crimes of Jack Abramoff. But she needs to press and pursue WHAT CAROLE LAM WAS INVESTIGATING, not just the fact that she was fired, i.e. cut to the chase. But America thanks you for leading the pack today, Lady Di!
Washington—March 29, 2007 / 04:45 PM EST—TomFlocco.com—SAMPSON BACKGROUND PROVIDES KEY TO TESTIMONY—A look at former Bush White House Assistant Counsel D. Kyle Sampson's professional background will help shed light on whether his testimony can be trusted as to its veracity and lack of obfuscation. His specific legal credentials likely caught the eye of George W. Bush and Attorney General Alberto Gonzales--but also Karl Rove. What may have clinched his White House appointment were his areas of past legal practice and expertise, according to his Houston, Texas law firm Zimmermann and Lavine, P.C., which included White Collar Crime, Criminal Law, Drug Crimes, Military Law, Homicide, and yes, Driving While Intoxicated. [You can't make this up!] Sampson graduated from Brigham Young University in 1993 and obtained a law degree from the University of Chicago where his friendship with a classmate, Vice President Cheney's daughter Mary, helped him gain entry into the Bush White House counsel's office, also working for Attorney General Alberto Gonzales.

Sampson served as counsel to Senator Orrin Hatch (R-UT), linked by a U.S. intelligence authority to the Kyle Foggo and Brent Wilkes Capitol Hill prostitution-pedophilia sex ring. Sampson joined the Justice Department in 2003 before becoming chief of staff in September 2005. Americans should watch Sampson's Senate Judiciary testimony with the knowledge that he served both President Bush and Attorney General Gonzales, and more curiously, the resigned White House counsel announced in his opening statement that he has already been offered "other opportunities for public service" in Washington, raising questions as to whether he is being paid with a new job to resign as a Bush-Gonzales "fall guy." Sampson's assertion of "other opportunities" was not addressed by any senator thus far in testimony.
Washington—March 29, 2007 / 02:50 PM EST—TomFlocco.com-SEN. FEINSTEIN NEARS CORE OF FIRINGS SCANDAL—During today's Senate Judiciary Committee hearing for former Presidential Assistant Counsel and then Chief of Staff to Attorney General Alberto Gonzales, Kyle Sampson, Senator Dianne Feinstein pursued Sampson with questions related to indicted and alleged CIA sex ring leader Kyle "Dusty" Foggo and lobbyist Brent Wilkes, continuing to remain the only senator to specifically focus on the Lam firing, before which she prosecuted, indicted, convicted and then a judge sentenced GOP Congressman Randy "Duke" Cunningham to prison in the largest congressional corruption case in U.S. history last fall.

The Foggo and Wilkes prostitute-pedophile blackmail ring is closely related to the burgeoning U.S. attorney firings scandal, convicted Republican lobbyist Jack Abramoff, Israeli espionage, GOP Under Secretary of Defense for policy Douglas J. Feith, a forged British intelligence dossier used by Mr. Bush to deceive Americans into supporting war against Iraq and an attempt to plant weapons of mass destruction (WMD) in Iraq before the war via an intelligence pipeline through Dubai and Turkey.

This, as a parade of Republican senators lined up one after another today to help obstruct justice, covering up the acts of two corrupt colleagues, refusing to call for the indictment of fellow GOP Senator Peter Domenici and GOP Congresswoman Heather Wilson, both of New Mexico, who illegally pressured now-fired U.S. attorney David Inglesias to file indictments against a Democrat before the 2006 election-after which Inglesias was fired. Our advice is not to leave the computer or TV when Dianne Feinstein is questioning witnesses. [Our state of Pennsylvania is represented by Iran-contra/BCCI/ Warren Commission cover-up-meister and GOP Judiciary Ranking Member Senator Arlen Spector…and back-bencher Democratic Senator Bob Casey who is still too shy to forcefully speak out about the current obstruction of the U.S. judicial and prosecutorial system.]
Washington—March 28, 2007 / 03:55 PM EST—TomFlocco.com EXPLOSIVE HILLARY BIO DUE IN AUGUST—Whitewater sleuth Jeff Gerth is back on the Clinton trail with a new and reportedly controversial Hillary Clinton biography with some "explosive stuff" which "may force her to answer ethics charges in the Senate," according to sources at Gerth's publisher, Little, Brown and Co.... Look for Hillary's moles and spies to infiltrate the publisher's infrastructure in an attempt to find out what Gerth and co-New York Times reporter Guy Van Natta are up to, since the book will hit the stands about six months before the 2008 primary season heats up, causing some real consternation for Mrs. C.
CONTROVERSIAL HILLARY CLINTON BIOGRAPHY
Washington—March 26, 2007 / 05:45 PM EST—TomFlocco.com—GONZALES AIDE TO INVOKE FIFTH AMENDMENT—Following on the heels of the news that Gonzales Justice Department senior counsel Monica Goodling just took a long-term leave [ IN BRIEF March 24, 2007 / 04:45 PM EST—TomFlocco.com—GONZALES SR COUNSEL ON FIRINGS TAKES LEAVE OF ABSENCE ], prompting our speculation that Congress would likely issue a subpoena for her testimony, the Associated Press just broke the news [click here to read Lycos News story] that Goodling was subpoenaed last week, but today she told Congress that she would invoke the fifth amendment to the Constitution to protect herself from self-incrimination during her congressional testimony. This represents the first so called "mobster talk" as it were by a Bush administration official, opening a new leg to the U.S. attorney firings case which will threaten Mr. Bush's presidency once Americans find out what the fired attorneys were investigating. We offered some recent insight into just what that entailed: [AGENTS: BUSH OBSTRUCTED JUSTICE IN FIRINGS]
Washington—March 25, 2007 / 04:40 PM EST—TomFlocco.com—PAT BUCHANAN CALLS SPEAKER PELOSI "THE AIPAC GIRL"—Conservative columnist and pundit Patrick Buchanan wrote in a column, "If George W. Bush launches a pre emptive war on Iran, House Speaker Nancy Pelosi will bear full moral responsibility for that war." [click here to read WorldNetDaily story] Buchanan added, "For it was Pelosi who quietly agreed to strip out of the $100 billion funding bill for Iraq a provision that would have required President Bush to seek congressional approval before launching any new war on Iran. Some Democrats are joining Buchanan's chorus questioning why Pelosi has become a stooge for Israeli AIPAC lobbying interests when Americans are the ones shedding the blood.
Washington—March 25, 2007 / 03:15 PM EST—TomFlocco.com—DEMOCRAT SENATORS WANT TO KNOW WHY BUSH SHUT DOWN WARRANTLESS WIRETAPPING PROBE—Just as the U.S. attorney firings case is starting to gain real traction this week, Senate Democrats wrote a letter [click here to read Tpm Muckraker story] to the Justice Department requesting documents to support claims as to why President Bush stifled the internal Justice probe into spying on Americans without their knowledge or permission. In a recent congressional hearing, President Bush's FBI Director Robert Mueller admitted that some 22,000 Americans were victims of spying or collection of personal information without their knowledge or permission.
Washington—March 25, 2007 / 02:10 PM EST—TomFlocco.com—SEN. DIANNE FEINSTEIN CALLS FOR GONZALES TO RESIGN—Saying on Fox News that "I don't believe the nation is well-served by this," California Democrat Dianne Feinstein concluded that Attorney General Gonzales was not telling the truth. [Click here to read Sfgate story] Feinstein added that she is particularly concerned about the firing of San Diego U.S. Attorney Carole Lam who was in the middle of a corruption probe involving congressmen which developed from the investigation, conviction and prison sentence for GOP Rep. Randy "Duke" Cunningham. We quoted Feinstein's email evidence references in our recent story detailing federal agents' knowledge of Lam's sex ring and espionage probe linked to Congress and Israeli spying. [AGENTS: BUSH OBSTRUCTED JUSTICE IN FIRINGS]
Washington—March 24, 2007 / 05:05 PM EST TomFlocco.com—ABRAMOFF SENATE TRANSCRIPTS UNDER OATH SET EXAMPLE FOR ATTORNEY FIRINGS CASE—A transcript of a Senate interview proved to be critical in gaining the guilty plea of Deputy Interior Secretary Steven Griles [click here to read Washington Wire story] for lying to Senate investigators about the nature of his relationship to convicted lobbyist Jack Abramoff. Former White House aide David Safavian found himself in similar hot water and was also convicted for lying to the Senate. Despite GOP Senator Arlen Spector's attempt to water down the Senate firings probe by limiting the type of questions asked or not holding interviews under oath to cover up leads to Specter's own reported involvement [AGENTS: BUSH OBSTRUCTED JUSTICE IN FIRINGS], Americans worried about soft cover-up hearings will watch to see if Congress ultimately calls all the important players, forcing them under oath in public with tough questioning.
Washington—March 24, 2007 / 04:45 PM EST—TomFlocco.com—GONZALES SR COUNSEL ON FIRINGS TAKES LEAVE OF ABSENCE—The Department of Justice announced on Friday that Monica Goodling, a senior counselor to Attorney General Alberto Gonzales who worked closely with his chief-of-staff D. Kyle Sampson on the firings of eight U.S. attorneys, took an indefinite personal leave from her job [click here to read Washington Post story] last Monday. A Justice official said that she is still employed there but that it is not clear when she will return. No details were reported on the reasons for her leave, but given close ties to Sampson and Gonzales, it would not surprise Washington insiders that Goodling will ultimately be called to testify before Congress.
Washington—March 13, 2007—TomFlocco.com—SPEAKER PELOSI WITHHOLDING 9/11 EVIDENCE INVOLVING BUSH WH—Federal agents have handed over evidence of White House prior knowledge of the 9/11 attacks on America to House Speaker Nancy Pelosi which she is withholding from prosecutors according to sources within the government. Democrats have become increasingly disenchanted with Pelosi's willingness to "take the impeachment of the President off the table." Agents say that Pelosi could be guilty of obstruction of justice under 18 United States Code 4 if it can be proven that she knowingly failed to release criminal evidence to proper authorities and federal prosecutors----particularly those U.S. attorneys recently fired by the Bush administration.TomFlocco.com was told by a U.S. intelligence source that "Pelosi has everything on 9/11." Americans who wish to encourage Mrs. Pelosi to do her job, follow the United States Code of law, and seek accountability and justice regarding 9/11 evidence in her possession may contact her via the following numbers:
Pelosi House office: 202-225-4965 / fax: 202-225-8259
Pelosi Speaker's office: 202-225-0100 / switchboard: 202-224-3121

Washington—February 26, 2007—TomFlocco.com—BUSH TO ATTACK IRAN, SEEKS TO DIVERT ATTENTION FROM IMPEACHABLE OFFENSES—According to federal intelligence sources in Washington, President Bush is planning to order U.S. warplanes to attack selected Iranian military and nuclear targets in the near future to divert attention from covert support of terrorist groups and multiple count perjury convictions of Vice President Dick Cheney's chief-of-staff I. Lewis "Scooter" Libby in the Valerie Plame CIA leak trial. The sources say Bush is desperate to overshadow the Libby convictions with war in Iran because it would expose Iraq War evidence involving both Cheney and Bush but also criminal activities connected to Libby's former client Marc Rich who was pardoned by President Clinton. This, as Potomac Energy turned off the power in the courthouse for a period of time this afternoon which would have made it impossible for Judge Reggie B. Walton to receive a jury verdict today in a courtroom devoid of power while Special Prosecutor Patrick Fitzgerald walked the halls in the dark according to cable news reports.

Pulitzer Prize-winning investigative reporter Seymour Hersh said yesterday that the U.S. Defense Department recently formed a special group to plan the attacks and that "one of the contingency assignments would enable the president to at 2:00 in the afternoon say, 'I want to hit,' and within 24 hours, targets would be struck-a 24-hour package." On the high crimes and misdemeanors front, Hersh said the Bush administration could also be placing a U.S. aircraft carrier and other strike force vessels in serious jeopardy while recovering planes after the attack in the difficult to maneuver Straits of Hormuz while fending off hundreds of Iranian suicide PT boats. He added that "we have been pumping money, a great deal of money, without Congressional authority, without any Congressional oversight…for covert operations in many areas of the Middle East where we think that the-we want to stop the Shiite spread of influence." Hersh also said "this money has gotten into the hands, among other places, in Lebanon, into the hands of three, at least three jihadist groups," adding, "so America, my country, without telling Congress, using funds not appropriated, I don't know where, but my sources believe much of the money obviously came from Iraq, where there's all kinds of piles of loose money, pools of cash that could be used for covert operations." [Last week House Government Reform Committee Chairman Henry Waxman (D-CA) said President Bush flew 360 TONS of U.S. cash on three planes into the Iraq war zone which is now missing; but Waxman did not reveal whether he thought Bush's actions placed U.S. troops in jeopardy, or involved treason and other high crimes or misdemeanors which deserved impeachment or prosecution.] The Pulitzer reporter further explained: "I understand this is very serious stuff. And my magazine understands this is very serious stuff. And we have really taken a lot of time with this story and couched it as carefully as we could and with all the caveats. This is serious business."

This, while cable news reports revealed that Chairman of the Joint Chiefs of Staff, General Peter Pace, had secretly changed the military's difficulty level in handling a third war front in addition to Afghanistan and Iraq to "significant." Thus far congressional Democrats and Republicans have not publicly discussed their intentions regarding the alleged criminal acts and whether such actions would jeopardize the safety of U.S. troops, military preparedness, national security and possibly initiate World War III-should China and Russia come to the defense of Iran. Libby's publicly released personal grand jury testimony revealed that Bush authorized Cheney to have him leak sections of the U.S. national security assessment report in an effort to make a better case for war against Iraq. Special prosecutor Patrick Fitzgerald has already told Libby's defense attorneys that he would be willing to reduce any sentence meted out against Libby "in exchange for information." Moreover, much of the discussion in the final hours prior to jury deliberation and instructions to the jury reportedly involved references to Cheney, indicating that Fitzgerald will attempt to have Libby turn state's evidence against the Vice President.

CALL HOUSE SPEAKER & ARMED SERVICES MEMBERS NOW TO EXPLAIN THEIR POSITIONS AND WHETHER THEY WILL IMPEACH MR. BUSH AND MR. CHENEY:
House Speaker Nancy Pelosi: 202-225-4965 / 202-225-0100 / fax 202-225 8259
House Armed Services Chairman Ike Skelton: 202-225-2876 / 202-225-4151 / fax 202-225-2695
Senate Armed Services Chairman Carl Levin: 202-224-6221 / 202-224-3871 / fax 202-224-1388
Washington—February 19, 2007—TomFlocco.com—MEDIA RELEASES NEW JFK ASSASSINATION FOOTAGE—Almost out of the clear blue sky last night MSNBC and CNN showed previously unreleased footage of the Kennedy motorcade just 90 seconds before President Kennedy was assassinated in Dealey Plaza in Dallas, Texas on November 22, 1963.

The never before seen film footage was reportedly released by 82 year-old retired Texas teacher George Jeffries; however, we were told that some photo evidence confirmed to be authentic may have been omitted by high-level editors according to intelligence operatives who declined to be named. There is evidence that former CIA agent and President George H. W. Bush Sr. was standing in front of the Texas Book Depository in Dealey Plaza minutes after President Kennedy was assassinated. TF.com stories below include the photo evidence indicating Bush 41 was at the murder scene in Dealey Plaza but also an authentic document indicating that the 39-year-old Bush was the recipient of a full briefing as a member of the CIA by then FBI Director J. Edgar Hoover—a fact repeatedly denied by the elder Bush.

Our interview with an intelligence agent who wrote both the preliminary report and classified final report on the assassination of President Kennedy's son John Jr. indicated that three U.S. presidents were involved in the planned explosion of JFK Jr.'s airplane and that the agent had already testified about the plot before a special grand jury. Several courageous families are reportedly fearful for their lives resulting from the seemingly stalled JFK Jr. probe and only a few witnesses involved wanted our story below to be released, according to the agent we interviewed The primary agent's preliminary report on the assassination of John F. Kennedy Jr. is included below with evidence and testimony explosive enough to require a full investigation of facts, evidence and interviews by the intelligence team who probed John Jr.'s alleged murder. We were shocked to learn how many interviews were conducted regarding witnesses of the murder but also those who overheard the plot being discussed in the White House—all of which is now before a secret grand jury according to the agents involved who have reportedly testified.

MSNBC hosts Chris Matthews and Keith Olbermann along with CNN's Wolf Blitzer showed sections of the Jeffries film clips of the Kennedy assassination on Monday night, with Countdown's Olbermann showing more of the footage than Matthews and Blitzer. The CNN host said there is reportedly more film footage still out there. Intelligence authority Thomas Heneghen told TomFlocco.com that agents foreign and domestic were using the most sophisticated film equipment available in 1963 at Dealey Plaza. All of which may explain why Blitzer praised the clarity and quality of the photography and images which were obviously quite professionally captured. All of this, unlike the somewhat more amateur Zapruder film which disproved Senator Arlen Specter's lone gunman, single bullet theory forced upon skeptical Americans by the Warren Commission. According to our stories below, federal agents and one of the "railroad hoboes" revealed that one of the reasons President Nixon ordered the White House "plumbers" to break into the Democratic Headquarters at the Watergate Hotel was for the purpose of recovering photo evidence connected to the assassination of President Kennedy. There was no reason given as to the sudden release of the film footage or why the owner of the film chose to release it at this time.

JFK AND JFK JR. ASSASSINATION STORIES ON TOMFLOCCO.COM:

BUSH 41 REVIVES LINKS TO JFK WARREN COMMISSION OBSTRUCTION
http://tomflocco.com/fs/Bush41RevivesLinks.htm

FBI MEMO, PHOTO LINK BUSH SR. TO JFK DALLAS MURDER SCENE
http://tomflocco.com/fs/FbiMemoPhotoLinkBushJfk.htm

WHO KILLED JOHN JOHN? (Division 4 team names Clintons, Bush 41, 43 in JFK Jr. assassination)
http://tomflocco.com/fs/PurgeTheEvil.htm
Washington—February 14, 2007—TomFlocco.com—LIBBY SPECIAL PROSECUTOR'S "SECRET CLASSIFIED FILING" MAY HOLD KEY TO PLAME CASE—During his October 28, 2005 press conference regarding the Scooter Libby indictments, Special Prosecutor Patrick Fitzgerald was asked about a "circuit judge's references to evidence of important potential breach of public trust that was carried in your [Fitzgerald's] ex parte submissions last year-do you feel that the charges that you brought now are in line with the submissions you made then and what you said you had potential evidence of?"

Fitzgerald replied that "I think there's two questions in that, which I'll say: Is our charge-does that line up with the secret classified filing? I can't talk about, so I won't comment because I don't want to give you an idea what's in there. However, you're asking do these charges vindicate a serious breach of the public trust? Absolutely. If you're going to have a grand jury investigation into the improper disclosure of national security information and you're going to have someone in the position Mr. Libby is lying to the FBI on two occasions and going before a grand jury on two occasions and telling false testimony and obstructing the investigation, that, to me, defines a serious breach of the public trust."

Fitzgerald's secret classified filing before the national security court implies that there is important evidence about which the special prosecutor and the judge do not want the pubic to be aware at this time, also implying that they may not want to tip their hand to the Bush administration while evidence, testimony and jury proceedings continue-such as indictments further up the chain of command. It remains to be seen as to when or if Mr. Fitzgerald will release the contents of the secret Libby case files currently sealed under national security authorization. The secret files are not being discussed in the media and are all but forgotten by the public; but the implications of their contents is enormous.
Washington—February 13, 2007—TomFlocco.com—CONYERS AND PELOSI IGNORE COURT EVIDENCE, HALT IMPEACHMENT PROBE—House staffers in the office of Representative John Conyers (D-14-MI) and the offices of the House Judiciary Committee where Conyers is now Chairman both confirmed yesterday that the Democrats have taken any impeachment inquiry off the table despite recent revelations and court testimony that President Bush illegally took America to war in Iraq.

When we asked a female staffer in Conyers' office why the Chairman made the decision not to commence an impeachment inquiry regarding Mr. Bush's war crimes involving facilitation of corporate war profiteering, manipulation of WMD pre-war evidence, torture of prisoners along with spying on emails and phone calls of Americans, "signing statements" to change the interpretation of laws, and failure to assist border patrolmen involved in shootouts with Mexican drug-runners, we were told "there will be no impeachment." Our next phone call to the House Judiciary Committee office where all impeachment inquiries begin resulted in a statement that "there are no plans to begin an impeachment investigation of President Bush," after which we were placed on hold to prevent further questions from being asked.

Last week MSNBC's Chris Matthews said "It is a federal crime to take the country to war for no reason at all," but the Hardball host added that the Democrats probably won't do anything about it. This, as grand jury testimony in the trial of Vice President Dick Cheney's chief of staff Lewis Scooter Libby revealed that President Bush authorized Cheney to have Libby leak information from the National Security assessment to reporters regarding weapons of mass destruction to help make a case for war. And despite strong evidence of criminal acts perpetrated by the Bush administration, Chairman Conyers and House Speaker Nancy Pelosi have made the decision not to hold President Bush and Vice President Cheney accountable for their "high crimes and misdemeanors." The important question is why?
Media, Pennsylvania—October 28, 2006—TomFlocco.com—Cambone/Rumsfeld 9/11, Iraq notes an issue in Weldon/Sestak race?—As the hard fought congressional race between GOP House incumbent Curt Weldon and Democrat Vice-Admiral Joe Sestak winds to a conclusion on election day on November 7, top-secret contemporaneous notes written during the September 11 attacks by Defense Under-Secretary for Intelligence Stephen Cambone were placed in the hands of top Weldon confidant Charles Sexton and Sestak's brother Richard today.

"I'll take a look at them," said Sexton, after TomFlocco.com visited Weldon's campaign office today and handed the former Delaware County Republican leader and his campaign aide Alex Rahn ("I'll give them to Curt") two sets of copies of the redacted Cambone notes released via the federal Freedom of Information Act, our analysis, proposed subpoena list and story explaining implications of the explosive notes for 9/11 and the Iraq War along with a copy of our Able Danger letter published in the News of Delaware County requesting Rumsfeld/Cambone testimony before Weldon's House Armed Services Committee.

Sexton was the subject of a recent FBI raid as part of a federal probe concerning Weldon's alleged sale of influence linked to Russian energy company Itera which is being jointly investigated by French authorities who are also looking at Weldon's five trips to Paris during the last few years and his meetings with Israeli—Iranian double agent Manucher Ghorbanifar.

Cambone's written observations provide primary source evidence of a Bush administration plan for war against Iraq even as the alleged "hijackers" attacked America on September 11. The notes also reveal Rumsfeld's full fixation on finding a justification "related" to "or not" related to Iraq on 9/11 but also a reference and acknowledgement during the actual attacks to Usama bin Laden and Saddam's son Udday Hussein who wrote to Russian President Vladimir Putin regarding prior knowledge of September 11

We also delivered a set of the same documents to Sestak's brother Richard at their campaign office, receiving a promise to "take a look at them and pass them along to Joe."

Members of the Joint Congressional Intelligence Committee would have seen the top-secret documents; and 9-11 Commission members and Washington Post editor and author Bob Woodward also knew of their existence since both the final 9-11 Commission Report and Woodward's book "Plan of Attack" (based on exclusive interviews with President Bush) made multiple references to Cambone's notes with no mention of the "go massive" revelations, etc.

Despite their collective awareness of the revelations contained in the notes, there was no mention of the key "go massive—sweep it all up…things related and not" references found in Cambone's written observations—only in a September 4, 2002 CBS report—the references to which were allegedly obstructed by Congress, the 9-11 Commission and Bob Woodward's book.

While we previously emailed and phone referenced Cambone's notes to both campaigns numerous times since last March (Weldon) and July (Sestak), it remains to be seen whether Mr. Sestak will decide to hold his opponent's feet to the fire in a close congressional race as to why Mr. Weldon has not sought Cambone and Rumsfeld testimony before his House Armed Services Committee given direct references in the notes to war with Iraq and Uday Hussein's connection to Usama bin Laden during the attacks.

A more curious question is why Mr. Weldon would not subpoena the reportedly more explosive 9/11 notes and testimony of Rumsfeld PR aide Victoria Clarke. For Clarke's notes are still under Bush administration seal to "protect national security" even as the ten term congressional veteran fights for his career in the face of an FBI probe on both sides of the Atlantic largely promoted by his own Republican Party controlled Justice Department. All this raises serious questions regarding whether there is more to the story than meets the eye—and why Mr. Weldon is protecting Rumsfeld and Cambone at his own expense.
Washington—October 11, 2006—TomFlocco.com—DC Hilton, Ritz Carlton used for congressional child sex says federal agent—According to a long-time senior intelligence agent, the Washington, DC Hilton was used for compromising House and Senate members who had sex with children in a legislative influence ring also involving male and female prostitutes at other Capitol Hill hotels. The operation was organized by convicted Republican lobbyist Jack Abramoff and recently ensnared California GOP Congressman Randy "Duke" Cunningham—convicted for bribery and currently serving eight years in federal prison. We recently reported that resigned Florida Republican Representative Mark Foley's page-boy sex predator case is only the tip of the iceberg—a pedophile scandal linked to the first Bush administration. Abramoff's recent GOP sex ring also involved male and female prostitutes at Washington's Watergate, Ritz-Carlton and Sheraton hotels.

TomFlocco.com learned last night that the Washington Hilton was specifically used for sex with children because it has what the agent termed a "super secure section for VIPs that is out of public view and which reportedly employs no camera surveillance, an area able to hold around 6-10 vehicles so that no one could observe abducted, abused or drugged children flown in from other states who were coming to or leaving the hotel." Today we were told that Hilton employees began to become suspicious of Abramoff's operation, so children were moved to the Washington Ritz-Carlton according to other intelligence officials. The issue is reportedly becoming so hot that it is likely that Hastert will ultimately resign to hide his personal issues in the same manner as Foley.

The agent—who declined to be named due to the sensitivity of the case—added that the secluded entrance was originally used in response to Bush 41 family friend John Hinckley's attempted assassination of President Ronald Reagan outside the Hilton on March 30, 1981 just after Reagan and Vice President Bush took office. Interestingly, the assassin's brother Scott Hinckley was scheduled to have dinner with Bush 43's brother Neil on the evening of the assassination attempt, but the curious "coincidence" was covered up as perhaps one of the most spiked news stories of the last century.

Following on the heals of our Thursday, October 5 Abramoff hotel story, WayneMadsenReport.com reported over the weekend that informed sources in the Washington, DC gay community told Madsen that GOP House Speaker Dennis Hastert has been involved in sexual encounters with young "men for hire" and that his alternative lifestyle is the main reason he and his staff are covering up the Foley scandal. The revelations date back to Madsen's earlier stories about the Yorkville High School, Illinois wrestling coach's decision to enter politics after rumors surfaced about inappropriate contact with male students. Madsen reported today that media sources are starting to focus on Hastert's unmarried advisor, key Foley player and chief of staff, 56 year old Scott Palmer, who lives with Hastert in a DC townhouse with his deputy chief of staff, Mike Stokke—and that Hastert's wife Jean lives in Illinois and stays at a hotel when she is in Washington. This, despite the serious fact that the House Speaker is third in line for the presidency should Democrats take control of the House and Senate, and then impeach and remove Bush and Cheney. Also mentioned were links to indicted former GOP House Majority Leader Tom DeLay, Jack Abramoff and child prostitution in the Northern Mariana Islands where DeLay and his staffers vacationed while developing Free Trade deals with multinational corporations using cheap foreign labor outside the U.S.A.

George W. Bush will stand with and defend the actions of the embattled Speaker Hastert on Thursday in Chicago, where Presidential Press Secretary Tony Snow will also be in Illinois this Saturday to headline Hastert's annual "mega-dinner" campaign fund-raiser.
Washington-September 22, 2006—TomFlocco.com-Sale of influence questions plague GOP House Armed Services Vice-Chairman Weldon—When Pennsylvania congressman Curt Weldon (R-7) provided the House Ethics Committee with documentation related to media charges that he used his powerful Armed Services committee position to help his three children, a family friend and another political associate to benefit financially from Defense companies he supported for taxpayer-funded military contracts, Weldon said the House took no disciplinary action. This while Americans nationwide think most congressmen are so corrupt that they don't deserve to be reelected according to multiple national polls. Evidence reveals that House Ethics committee members failed to properly investigate Mr. Weldon's conflicts of interest and possible sale of influence.

The Delaware County Daily Times reported today that Weldon was named by the Citizens for Responsibility and Ethics in Washington (CREW) as one of the 20 most corrupt members in the U.S. House of Representatives. Weldon denied the charge according to the Times, claiming that CREW executive director Melanie Sloan was a former federal prosecutor who worked for Democratic lawmakers during the 1990's. Sloan said most of the politicians named as corrupt were GOP members because the party in power has the ability to abuse that power.

There is credence in Sloan's allegations in that the Los Angeles Times reported in February, 2004 that Weldon's daughter Karen and Springfield, Delaware County GOP party leader Charles Sexton received nearly $1 million worth of public relations contracts from Russian and European interests that Weldon assisted. The LA Times reported in January, 2006 that Cecelia Grimes, a long-time friend of Weldon and a local realtor with no previous lobbying experience received "tens of thousands of dollars worth of lobby fees from Weldon-associated defense contractors," according to Delco Times reporter Bill Bender. House Ethics members have not explained the implications of how a local real estate agent rose from selling suburban homes to trading access and influence in Washington and whether corruption lies beneath the surface.

Harper's Magazine reported that Weldon's daughter Kim works for the AgustaWestland helicopter division of Finmeccanica corporation while Weldon helped the Italian firm win a $1.6 billion contract bid for a presidential helicopter over a rival corporation. Harpers reported in July that Weldon's race-car driving son Andrew is sponsored by Tom Schaffer Motor-sports which is owned by a senior executive in defense firm Boeing Corporation. Boeing is Weldon's top career campaign contributor and the House Armed Services leader has strongly supported Schaffer in his senior position developing Boeing's V-22 Osprey helicopter/plane despite design testing problems resulting in multiple test crashes killing dozens of U.S. marines. The Osprey is manufactured at the Ridley Township plant next to Weldon's Seventh district.

TomFlocco.com has previously raised questions regarding Weldon's refusal thus far as an Armed Services leader to call for hearings and testimony regarding why Secretary of Defense Donald Rumsfeld and Under-Secretary for Defense Intelligence Dr. Stephen Cambone discussed attacking Iraq, going after both Usama bin Laden and Saddam Hussein and the need to "go massive, sweep it all up and get anything useful" during the attacks on September 11, 2001
[Click here for more: http://www.tomflocco.com/fs/TopSecretNotes.htm].
All this according to evidence revealed in the top secret Cambone notes acquired from the Freedom of Information Act (FOIA) office. [Click here to view the Cambone notes: http://www.tomflocco.com/Docs/Dsn/DodStaffNotes.htm].

Weldon's GOP House seat has been rated as the 13th most vulnerable among 435 House legislators by one national polling firm and his race with Democratic candidate and former three-star Navy admiral Joseph Sestak has been generally acknowledged to be highly competitive and a possible toss up by other national polling firms and analysts. However, since the House Ethics committee is controlled by the GOP, it is unlikely that Weldon's media implicated sale of influence will be probed by the House or the Bush administration Justice Department, save a turnover in party control after the November election.
Washington-September 19, 2006—TomFlocco.com-House Armed Services leader silent on now-public Rumsfeld/Cambone 9/11 notes linked to Iraq War—The office of Congressman Curt Weldon (R-7-PA), Republican vice-chairman of the House armed services committee, was contacted at least five times since late February by constituent TomFlocco.com seeking comment, investigation or a promise of hearings regarding Under-Secretary of Defense for Intelligence Stephen Cambone's explosive hand-written notes during meetings with Secretary of Defense Donald Rumsfeld on the day of the 9/11 attacks. However, Weldon has not responded or made public comment on the explosive notes released in mid-February, 2006 by the Freedom of Information Act (FOIA) office. [Click Here to view Cambone 9/11 notes]. Interestingly, Weldon had previously sought to expose the pre-9/11 Clinton Administration FBI Able Danger probe of a terrorist cell in New York City, but the GOP military expert has remained silent as to getting to the bottom of the heavily redacted Cambone notes, raising questions as to what kind of pressure has been exerted by the Bush Administration. [Click here for more: http://www.tomflocco.com/fs/TopSecretNotes.htm]

Cambone's written observations provide cryptic evidence that a commitment to place Iraq on the front burner was foremost on the minds of Bush administration officials almost simultaneously as the alleged "hijackers" attacked America. The notes also reveal Rumsfeld's full fixation on finding a justification "related" to "or not" regarding Iraq as perpetrator linked to 9/11 but also a contemporaneous reference and acknowledgement during the attacks to Usama bin Laden and Saddam's son Udday Hussein who wrote to Russian President Vladimir Putin regarding prior knowledge of the September 11 [http://www.tomflocco.com/Docs/399/UddayPutin.htm]:

Rumsfeld: "Hard to get a good case…Need to move swiftly. Near term target needs…Go massive—(Sweep) it all up. Things related and not..... Tasks [Pentagon attorney] Jim Haynes to talk w/ PW [former Deputy Secretary of Defense Paul Wolfowitz] for additional support v/v [visavis-with relation to] Usis [Uday Hussein-Saddam's son] & connection w/ UBL [Usama bin Laden] " (Stephen Cambone notes, 2:40 pm, Sept. 11, 2001-4.5 hours after attacks)

A local newspaper in Weldon's seventh Pennsylvania congressional district printed a letter from TomFlocco.com to Weldon on March 5, 2006 which was followed up with phone calls toWeldon's Washington and Upper Darby offices which were not returned by his Chief of Staff Russ Caso despite local newspaper coverage. The notes provide possible evidence of a cover-up involving 9/11 as a pretext for war in Iraq which will only be exposed when Congressman Weldon and other House and Senate Armed Services members use their constitutional power to subpoena Rumsfeld and Cambone for public testimony before congressional committees. This, notwithstanding Bush administration pressure or possibly blackmail, given current congressional prison terms and probes.
Washington—September 15, 2006-TomFlocco.com—Dubai ruler sued in U.S. for small boy slavery ring—Sheikh Mohammed al-Maktoum was served this week in a Lexington, Kentucky court alleging he enslaved thousands of small boys as camel jockeys according to an AP report. The U.S.-based suit was filed as a class action alleging that Mohammed and his brother were part of a conspiracy "to buy boys in the slave trade, hold them in bondage in brutal camps in the desert" as part of a flourishing camel racing sport among Arab sheikhs. The lawsuit reportedly detailed information involving thousands of boys as young as four years old who were prized because they weighed less than 44 pounds. Sheikh Mohammed's personal 747 aircraft was parked at Bluegrass Airport this week in Lexington but AP has not reported whether evidence exists regarding young boys being trafficked out of Lexington since the sheikh was reportedly purchasing thoroughbred yearlings. "Children trafficked to the Gulf states in the Middle East are forced to race camels of the entertainment elite," said a recent U.S. State Department report, adding, "these children were training under the shadow of Dubai's skyline in early 2005." The government of the United Arab Emirates "has failed to take significant action to address its [child] trafficking problems and to protect victims," the report also stated. The revelations add to other reports linking Dubai to terrorist banking, control of U.S. ports and a prominent House member's promise to promote Islamic banking in America.

TomFlocco.com has detailed a story obtained via research of congressional personal financial documents regarding GOP House Judiciary Committee Chairman James Sensenbrenner's conflicts in meeting in Dubai with a reported terrorist banker linked to indicted GOP fundraiser Jack Abramoff and Sensenbrenner's pledge to support the spread of Islamic banking in the United States. We also raised questions about Dubai's purchase of a building above New York's Grand Central Station with long-time Bush family friend Robert Bass acting as lead investor in the sale to the Dubai royal family This, at the same time when the Bush administration was promoting Dubai Ports World corporation to take over control of most major United States east coast commercial seaports when Dubai had links to terrorist banking. The Dubai Ports World flap caused a furor among millions of Americans seeking to hold Congress accountable for its failures in allowing foreign governments to control major U.S. commerce points of entry.
Washington—June 6, 2006—TomFlocco.com—Whistleblower says Rep. Jefferson also took bribes from Texas cable magnate—Federal prosecutors are being advised to scrutinize the financial records of New Orleans Congressman William J. Jefferson for tax years 2000 and 2001 by federal whistleblower Stewart Webb who received new inside information directly connected to the federal probe of the Louisiana congressman. It was revealed that Jefferson took alleged bribes from Texas cable TV magnate Richard Halden for favorable actions and votes for cable television contracts and licenses for Urban Television Network Corporation, a Nevada entity headquartered in Arlington, Texas. "Other unnamed entities are also reportedly involved," said Webb. The Network was created to serve African American and Hispanic viewers according to U.S. Securities and Exchange Commission filings on November 11, 2005. Halden's father was a prominent heart surgeon according to the sources who verified Halden's identity.

According to reports, Senate Majority Leader Bill Frist defended the congressional bribery investigation raid by federal agents on Jefferson's Capitol Hill office, a move which broke with senior House Republicans who called the search unconstitutional. Frist called the FBI search appropriate, disagreeing with House Speaker Dennis Hastert (R-IL) who demanded that the FBI return the materials taken from Jefferson's office. Hastert and House Democratic Leader Nancy Pelosi of California said the FBI had not notified them before the raid and indicated that the search violated the constitutional principle of the separation of powers.

"Nobody should be above the law of the land, period," said Frist. President Bush ordered the confiscated documents sealed for 45 days, ostensibly to ease tensions over the issue; however, the actions raise questions of possible obstruction regarding their content and whether other legislators or federal officials may also be implicated. Washington, DC Federal District Court Chief Judge Thomas F. Hogan signed the warrant authorizing the search of Jefferson's Rayburn House office. The warrant was issued based on video tape of Jefferson accepting $100,000 in $100 bills from an FBI informant named by a law enforcement source as Lori Mody who agreed to have her conversations taped. The FBI found $90,000 in cash in a freezer at one of the congressman's homes in Washington and New Orleans last August.
Washington—May 26, 2006—TomFlocco.com—NSA death squads reactivated to neutralize U.S. citizen activists—It has been confirmed over and over again via multiple deep U.S. intelligence sources who spoke with 22-year federal whistleblower Stewart Webb and national security authority Thomas Heneghan that NSA death squads have been assembled using rogue, off-the books operatives with the full knowledge of George W. Bush and newly confirmed CIA Director, General Michael Hayden, to neutralize or kill American citizens speaking out, criticizing or otherwise threatening the political stability of the Bush presidency with inside information about its criminal activities. Heneghan and Webb told TomFlocco.com that the code for the operation is Thirteen-1-3, involving U.S., British and Israeli intelligence operatives. Since the majority of Congress has been compromised and blackmailed to prevent Mr. Bush from being held criminally accountable, impeachment is considered to be out of the question by intelligence factions who have turned to Special Prosecutor Patrick Fitzgerald's grand jury as the more credible threat to the Bush presidency. Astonishing and outrageous criminal evidence and testimony has reportedly already been provided to grand juries. Some 60-70% of all federal intelligence agents are said to be finished with Bush administration crimes to the extent that they are handing over proof of criminality directly to Fitzgerald's career prosecutors supervising the grand juries.
Quebec—May 26, 2006—TomFlocco.com—American/French alliance shuts down power to prevent NE train derailment—In an ongoing series of unpublicized confrontations between intelligence factions within the U.S. government, power grids in Quebec were shut down by agents within the U.S. and French governments to prevent what was reported to be an attempt to stage train derailments along the Northeast corridor between New York and Washington, DC to blame on "al Qaeda terrorists," according to agents who spoke with national security expert Thomas Heneghan. The power grid shutdown coming out of the French-Canadian province was said to have prevented American trains from crashing into one another or into major rail stations. This specific information came directly from the team of U.S. and French operatives who spoke with Heneghan on Thursday. The U.S. media will not report that the outage occurred via Quebec and that several operatives of Indian descent were taken into custody for questioning as possible culprits by U.S. marshals in Connecticut. This is not the first time the French have come to the aid of Americans who remember General Lafayette at Valley Forge in 1776, French troops who helped stop the British from burning down the U.S. Capitol Building in the War of 1812—after which U.S. forces sacrificed thousands on the Normandy beaches to liberate France in World War II. It's no accident that the French are protecting the safety of U.S. citizens instead of America's Bush-bribed and blackmailed, prostitute compromised Congress.
Washington—May 26, 2006—TomFlocco.com—Truth-tellers in television media—After monitoring broadcasts over many months, we would single out MSNBC Countdown (8, 11 pm, 9 am Eastern) host Keith Olbermann and CNN host Lou Dobbs (6, 11 pm Eastern) as the most credible, uncompromised and "tell-it-like-it-is" cable news hosts working in television. Olbermann publicly acknowledged alternative websites—a big-time no-no with most other hosts—when he referred to StewWebb.com on his Wednesday night broadcast, jokingly naming FOX NEWS host Bill O'Reilly as the "worst person in the world." The Countdown host said "that one is for you, Stewie," referencing Webb's outspokenness about O'Reilly. We seldom view the O'Reilly Factor since his near total sell-out to the Bush administration, save the illegal immigration issue. Webb's infant daughter was taken from him 22 years ago by members of the Bush crime family, and he is hell-bent on holding them accountable with solid evidence, incredible documents and a near lifetime network of sympathetic U.S. intelligence patriots.

Dobbs literally has such ratings power and following that his loyal and patriotic viewing audience would trail him to any station, searching for his outstanding and no-nonsense reporting and opinion. Any American—or world viewer for that matter—would be totally remiss if he or she failed to watch these two nightly broadcasts, given their uncompromised news content. However, we would advise Olbermann's ill-advised producers to experiment with turning him loose to use his full hour for all five no-nonsense content pieces—then see if his ratings skyrocket more than they already are! Many months ago TomFlocco.com created color banner ads to promote our support for Dobbs and Olbermann as uncensored news hosts to prepare the public prior to Mr. Bush either resigning or being hand-cuffed and arrested for his crimes. Only Pollyanna citizens think the fall elections won't be fixed or that Democrats would foster the impeachment and removal of the White House criminal enterprise.

We also feel MSNBC reporter David Shuster is the finest "set-up piece" journalist working in television news, bar none. He has to be under-paid given his abilities to research, organize and carefully explain complex stories to Americans. We noticed his talent a few years back when we watched him "hunt down and badger" legislators and officials along Capitol Hill sidewalks with the kind of relentless questions that the overwhelming majority of White House correspondents are terrified to consider. It was no accident that Olbermann also recognized Shuster's talents, quickly providing him with a more visible role on Countdown. And we love CNN's Jack Cafferty! CNN hosts almost make fun of his acerbic wit and accurately strong criticism of Bush administration criminals with frank comments like: "Standing between the American people and a full-blown American dictatorship are a few Senators." Watch MSNBC go after Cafferty at the end of his contract—maybe they'll also pursue CNN junk-yard dog and Pentagon gumshoe correspondent Barbara Starr. She's another one who needs to be turned loose on the Bushes and Clintons—something foreign to CNN's corporate, elitist censors. We like to think of Starr as a replacement for the Grand Dame of the White House press corps: the relentless and White House-muzzled Helen Thomas.

Americans are sick of amnesty, social security and free schooling for illegal immigrants; wars based on lies, exaggerations and cooked intelligence; fixed electronic machine elections with no paper trail and suspect poll activities; 26 years of White House crime families with a Bush or Clinton on every ticket since 1980; out-of-control deficit spending; unfair trade via NAFTA, GATT, CAFTA, etc.; outsourcing and in-sourcing of American jobs; and a sold-out, bribed with cash and stolen HUD properties Congress—also blackmailed with homosexual, lesbian and pedophile prostitutes. The House and Senate refuse to hold anyone accountable for anything.
Washington—May 24, 2006—TomFlocco.com—White House using pulse, microwave weaponry against Americans—Reports from several federal agents confirm that the Bush White House—in conjunction with at least one foreign government—is employing several types of clandestine electronic weapons technology against U.S. citizens. The technology includes "Stone-R" pulse and microwave beams transmitted through cell-phones and hard-line or portable [hand-held gigahertz] phone units, the effects of which can gravely injure or slowly kill the recipients of the weaponry after exposure over varying lengths of time. Federal agents are reportedly concerned that the technology can also be directly aimed at Americans inside and outside homes via satellites which are able to monitor citizen movements. The agents say the White House has assembled a list of individuals who it considers to be a direct threat to the presidency of George W. Bush; moreover, FBI, CIA and NSA teams all have access to this technology and the capability of using it on U.S. citizens and legislators critical of the White House. The pulse beams and microwaves are being directed at a small group of prosecutors, whistleblowers, military officers, journalists and activists using the techniques in varying degrees of strength to sicken, weaken, immobilize, render ineffective or ultimately murder individuals with inside knowledge and evidence of Bush administration crimes. Drawn over a longer period, the medical effects causing death are less noticeable and less questioned by medical personnel. Congress is well aware of the technology but refuses to employ the proper oversight, control and prosecution necessary regarding an ongoing, pervasive and out-of-control White House criminal enterprise—the average citizen none the wiser……developing.
May 23, 2006—TomFlocco.com—Fitzgerald-Franklin grand jury implicates Libby, Marc Rich, but also Gonzalez and Goss—White House vice-presidential chief of staff Lewis "Scooter" Libby and his former lawyer, Marc Rich have been entangled in fraudulent contracts linked to the Halliburton company where Vice President Cheney was formerly CEO according to U.S. intelligence sources. Both the Republican National Committee and the Democratic National Committee are reportedly tied to the scandal with RNC Chairman Ken Mehlman and DNC Leadership Council Chairman Al Fromm, which links together Halliburton, MZM, Inc., arms sales, drug money laundering and the Abramoff congressional prostitution ring. Financial benefactors of the Halliburton-MZM scandal include presidential candidate and Senator John McCain (R-AZ) , GOP Senate Leader William Frist, Senator Evan Bayh (D-IN), Governor Mark Warner (D-VA), Senator Hillary Clinton (D NY) and Governor Tom Vilsack (D-IA). Vilsack is reportedly using the Iowa Nurses Association for various activities linked to the scandal. Of major significance is a new U.S. intelligence report that the Fitzgerald grand jury has implicated recently fired CIA Director Porter Goss and current Bush Attorney General Alberto Gonzalez for spying activities, ordering cell phone wiretaps of U.S. reporters who are writing about this story. For more on our personal experiences with Bush administration spying, read the following stories on TomFlocco.com:

http://www.tomflocco.com/fs/NsaRoutingData.htm
http://www.tomflocco.com/fs/SpiesLikeUs.htm
http://www.tomflocco.com/fs/GopEchelon.htm
http://www.tomflocco.com/fs/AbramoffSexSpyRing.htm

http://www.tomflocco.com/fs/NatIdCards.htm
http://www.tomflocco.com/fs/EnronEspionage.htm
May 19, 2006—TomFlocco.com—Leahy covering up Bolton ties to 911 attacks—U.S. intelligence sources are reporting that Senate Judiciary Committee Ranking Member Patrick Leahy (D-VT) is aware of evidence implicating current United Nations Ambassador John Bolton in playing a key role ordering the electronic surveillance of multiple FBI and State Department officials commencing on September 12, 2001—the day after the September 11 attacks. The spying on FBI and State officials was reportedly ordered to find out what they knew about 9-11 and what they were saying in their communications with each other. All of which indicates that the Bush administration is even spying on its own federal agents. Bolton is said to be aware that foreign intelligence operatives connected to Israel, Russia and the British all knew that the September 11 attacks were imminent while also having knowledge of the Udday Hussein letter to Russian President Vladimir Putin which forecasted 9-11. The U.N. Ambassador was nominated by George W. Bush on March 7, 2005 and was subjected to a prolonged filibuster in the Senate by Democrats and Ohio Republican George Voinovich, after which Bush bypassed the Senate and simply installed Bolton in a recess appointment which will last until a new Congress convenes in January, 2007. Bolton had previously served as Under Secretary of State for Arms Control and International Security before the recess appointment to the U.N. The federal sources also alleged that billionaire international commodities trader Marc Rich placed a substantial number of put options on United Airlines betting the stock would fall dramatically after 9-11, ultimately profiting greatly from advance knowledge of the attacks. Rich was also linked to former Vice Presidential Chief of Staff Lewis "Scooter" Libby who served as Rich's lawyer as far back as 1985 and reportedly charged Rich $2 million for legal fees.
Action of Second Continental Congress, July 4, 1776. The unanimous Declaration of the Thirteen United States of America: "…But when a long Train of Abuses and Usurpations, pursuing invariably the same Object, evinces a Design to reduce them under absolute Despotism, it is their Right, it is their Duty, to throw off such Government, and to provide new Guards for their future Security…and such is now the Necessity which constrains them to alter their former Systems of Government."

May 17, 2006—TomFlocco.com—WHEN U.S. ELECTIONS ARE FIXED—Many Americans are convinced that the Florida 2000 and Ohio 2004 presidential elections were compromised. The U.S. may never again have a verifiably clean election unless changes are made. Ever wonder why 98% of Congress keeps winning reelection year after year? Ever wonder why Nebraska GOP Senator Chuck Hagel can own the computer voting machine company that counted 87% of the votes in his two landslide senate election victories? Do we have to "get the new electronic computer voting machines ready" for a third straight fixed presidential election? Can America survive a broken down electoral process?

When the stockholders (American people) of a corporation (United States) as company owners (taxpayers) decide that the top officers (President, Vice-President and cabinet) and board members (House and Senate) have:

1) corrupted and bankrupted the company thru unfair and unequal foreign (China) corporate trade policies and deficits

2) diluted and wasted the company's available supply of cash (Federal Reserve "printing press" / "helicopter" economics and pork barrel spending)

3) lied about foreign business operations (Iraq War) which resulted in dead and injured employees (thousands of killed and wounded soldiers)

4) instituted policies to send (outsource) a substantial number of the company's (America's) high-paying jobs to foreign countries

5) permitted millions of new workers (illegal aliens) to be hired by the company—knowing it could never afford to pay their benefits (illegal alien hospitalization, police and fire protection, free public schooling, subsidized college tuition, English as a second language, welfare, food stamps and social security via citizenship amnesty, while also having the company hire every member of their extended family (chain immigration via amnesty related citizenship) etc.,

Under normal circumstances the stockholders (American citizens) would have the right to vote to replace or fire the board (Congress) and its officers (President, V.P. and cabinet).

But what if the corporate elections (2000, 2004 presidential elections) were fixed and the company's internal security team (U.S. intelligence, military and federal whistleblowers) could prove it but could not get the case brought to trial due to massive corruption and criminal acts? What then?

Would it be proper for the stockholders (American taxpayers) to call the police to remove the officers and board members from the building? But what if the police were paid off by the board, compromised by the executives—refusing to carry out the wishes of the lawful owners of the company? What if state mediators (Supreme Court justices) were allegedly bribed by the corporate officers and board with payoffs on the day of the election (Supreme Court Justice Antonin Scalia's son received a multi-million dollar partnership with indicted and convicted GOP lobbyist Jack Abramoff's Greenberg-Traurig law firm on election day 2000—then Mr. Bush asked Greenberg-Traurig to represent his interests in the Bush v. Gore Florida 2000 election recount the next day)?

What if local newspaper reporters and corporate board members (national cable TV news hosts, House and Senate members) were bribed with secret stock deals or blackmailed over heterosexual, homosexual and pedophilia prostitution also linked to Abramoff to cover up the corruption by failing to report it or hold hearings, resulting in the local citizens (American people) becoming unaware and unmotivated to save the company, its jobs and its local and state tax receipts?

Would the stockholders have the right to escort the executives and board members from the building before the officers took the company down completely? What if several million Americans surrounded the Capitol Building and the White House with plastic handcuffs and escorted corrupt officials to the Washington, DC courthouse for a public and nationally televised trial? What if certifiably honest career prosecutors and judges, U.S. intelligence, the military—flag/field/company grade officers and enlisted, whistleblowers and citizens were permitted to testify and present meritorious evidence of corruption, criminality and moral and ethical decay pervasive in every area of American government? Could it happen? Should it happen? Will it happen?

Americans need to get it out of their heads that the 2006 and 2008 elections will be clean ("We'll just vote them out of office")—unless the ballots are cast on paper with heavy vote-counting supervision—an unlikely prospect. Look at the strong evidence of election fraud in 2000 and 2004. Since 1980 (the last 26 years) the United States has either had a Bush or Clinton family member elected president or vice-president. Is America being governed by crime families disguised as politicians? Ever wonder why elections are fixed? Americans better find out why. The survival of the country depends upon it.

In a June, 1992 exclusive and published interview granted by President George H. W. Bush to Sarah McClendon, the grand dame of the White House press corps at the time:

"George Bush, what will the people do if they ever find out the truth about Iraq-gate and Iran contra? 'Sarah, if the American people ever find out what we have done, they will chase us down the streets and lynch us.' "
May 16, 2006—TomFlocco.com—Battleground state votes electronic, prepping for fixed 2006 election?—Pennsylvania rolled out its new electronic voting machines statewide today in its spring primary election, and we went to the polls to exercise our civic duty to vote on the county's new Danaher 1242 machines. Before leaving, however, this writer ran a quick search to find out more about the new machine and did not like what was found. The first search result was http://www.votersunite.org/info/Danaherinthenews.pdf which revealed that in the November 2004 election in Franklin County, Ohio phantom votes were recorded when George W. Bush received 4,256 votes and John Kerry received 260 in a precinct which only had 638 voters! A cartridge from one of Danaher 1242 machines generated a faulty vote tally at the computerized county reading station. Elections director Matthew Damschroder could not explain why the machine malfunctioned on election day when it worked fine when it was tested later in the week. In the May, 2005 Pennsylvania primary in Berks County, Director of Elections Kurt Bellman was fired when it was found that if the machines are closed down and reopened the paper tape and paper trail are eliminated. Three close elections were affected when the machines were shut down and votes were lost. In the June, 2005 Hildalgo County, Texas primary, a candidate for mayor lost by six votes when one of the Dahaher 1242 machines was used by 212 voters but only 116 votes were recorded in the close race. In the 2000 presidential election in New Castle County, Delaware, 3.6% of all ballots cast did not record any vote for president, indicating that up to 3.6% of the presidential vote was uncounted.

Armed with this information, we approached both Republican and Democratic poll-watchers and the Judge of Elections at our precinct polling place. Some were shocked and voiced concern. The elections judge said he wasn't surprised and took down the URL address above for reference and the Democrat poll-watcher did the same. The Republicans did not seem concerned and did not want the information. After talking to all the volunteers who verify the voting records and explaining the evidence found indicating past vote fraud, for the first time in many years this writer in good conscience decided not to vote and encourage the corrupt process. "I just can't validate this suspect machine by casting my vote on it," and walked out of the polling place.
May 14, 2006-TomFlocco.com--Agent: Phone, cable companies help NSA spy on personal computers--According to U.S. intelligence sources who asked to remain anonymous but who have direct knowledge of the operations, U.S. telephone and cable internet companies have been assisting the National Security Agency (NSA) in monitoring the personal computers of millions of Americans. NSA is reportedly "using super-secret 5th generation Cray computers to tap into dial-up, DSL and high-speed broadband internet connections which also have satellite voice recognition and keystroke monitoring capabilities," said one federal agent. The official would not elaborate on the names of the companies. But the agent added that "voice patterns and voice print recognition comes from the original Inslaw systems which are hooked up to E-Systems-Dallas voice recognition software." We were also told "part of the reason the NSA is spying on Americans is to create an 'enemies list' of those critical of George W. Bush," adding "the monitored phrases, keystrokes and words trigger database networks of contacts between people around the country who are inter-related to other activists regarding issues such as the Iraq War, NSA spying, illegal immigration and critical reporters." The Bush spy program enemies list "would be used to organize groups for internment camps--particularly the big camp being developed in northeast Yuma country, Arizona where most of the 'problem patriots and activists' will be housed if Mr. Bush is allowed to remain in power during another major terrorist or biological event," said the federal agent………developing.
May 13, 2006-TomFlocco.com--Congressional members being paid off via House Bank criminal fraud?--Inside U.S. intelligence sources are telling us that members of Congress are being paid off via hot checks with overdraft protection which is written off by the House Bank. Members are reportedly writing checks in exchange for votes as an illegal payoff and bribe regarding particular bills coming up for key floor votes, after which the House Bank later writes off the transaction as a bad check. This is being permitted with full knowledge of the Bush administration according to the sources. The United States Code specifically addresses this issue and the penalties for "economic plunder" by government officials. The matter is being looked into by intelligence operatives to further verify the allegations with additional evidence in order to stop the illegal payments………developing.
May 12, 2006—TomFlocco.com—Holding phone companies accountable for spying—As Americans become more aware of George W. Bush's secretly expanded citizen spy program—greatly assisted by a bribed telephone industry who gave up our personal information without our knowledge or permission, there are a number of ways that citizen displeasure could be expressed in the months before registering and voting in November: 1) Call your phone company and ask whether they are helping Mr. Bush spy on the people in your community—this will send a message by itself. 2) Ask your phone company about transferring your service to another company to protest their support for spying on Americans without knowledge or permission. 3) If you own stock in any phone company or a mutual fund investing in phone companies, consider selling those securities immediately in order to send another message—the stock markets are nearing their recent highs and are due for a correction very soon anyway. 4) Consider your legal rights if you think your phone company is committing illegal acts which threaten your personal privacy and constitutional rights—meet together with like-minded patriotic individuals and seek counsel with a local attorney. 5) Call your congressman and senators—take the time to register your thoughts on issues. It only takes a few minutes and costs very little; and it will force them to do their jobs to investigate assaults on citizen privacy, the ramifications of which will be felt for future generations. Tell your legislators that if they will not exert their constitutional duty to stop Mr. Bush, then you will vote to replace them.
May 12, 2006—TomFlocco.com—Pelosi supports continuing Bush presidency after November—Democrat House Leader Nancy Pelosi may have initiated a major split in the Democratic Party when she promised yesterday not to impeach George W. Bush if her party regains control of the House in November. The shocking announcement could also open the door for the first credible third party candidacy since Ross Perot. This, as Mr. Bush is now considering whether to place National Guard troops on the Southern border to raise his collapsing national poll ratings. As Mexicans continue to invade the United States by the thousands to take advantage of the amnesty bill being proposed by Senators John McCain and Ted Kennedy, Mr. Bush is hoping to create the illusion that all of a sudden he cares about protecting the border from illegals, drug runners and terrorists. Pelosi is sure to take heat from fellow Democrats on the impeachment issue since Independents and dissatisfied Republicans wishing to send a message about the Iraq War, illegal immigration, trade deficits, outsourced jobs, etc. would have little reason to cast a Democrat ballot in November—compromised electronic voting machines notwithstanding.
May 11, 2006—TomFlocco.com—Raid on Florida election office yields 2000 vote fraud evidence—A special elite team connected to the National Security Division of the Department of Justice has raided the St. Lucie County election offices at 4132 Okeechobee Road in Fort Pierce, Florida. The clandestine DoJ team confiscated new smoking gun evidence relating to Choicepoint Software and individuals linked to the Florida 2000 election vote fraud which resulted in the presidency of George W. Bush. Those allegedly linked to the documents collected in the raid include former British E-Commerce Minister Doug Alexander, Mel Sembler, recently resigned CIA Director and former Congressman Porter Goss, Senate candidate and Congresswoman Katherine Harris and recently resigned CIA # 3 Kyle "Dusty" Foggo. Vote fraud documents recovered are also linked to defense contractor MZM Inc. and SunCruz Casinos. Choicepoint, Inc. is the software company which allegedly purged 70,000 African Americans from the 2000 Florida voter rolls to fix the presidential election for George W. Bush. Florida officials and members of the Bush administration are reportedly "having a fit" over the recent raid.
May 10, 2006—TomFlocco.com—U.S. Intelligence to play "HARDBALL" with news media—In the wake of the burgeoning GOP prostitution and spy scandal sweeping through the Capitol beltway, federal agents are reportedly furious with cable TV hosts and analysts for lying to the American people and failing to report the truth about Bush administration corruption and criminal acts. Patriot agents are especially agitated about fixed cable TV polling data which purports to convince the American people that they are willing to submit to having their personal lives and information spied upon by Mr. Bush. Federal agents reportedly warned MSNBC host Chris Matthews and analysts Howard Fineman and John Fund, Fox News analyst Charles Krauthammer and Washington Post columnist David Ignatius regarding spinning the truth about the Bush administration, intimating that there is alleged evidence which could embarrass them. Other explosive revelations centered on New York Senator and Presidential candidate Hillary Clinton as federal agents are reportedly hearing whispers that Watergate author and reporter Carl Bernstein has interviewed a lesbian lover (Susan) of the New York senator for his upcoming book. The agents will not accept General Michael Hayden as CIA chief since they have found that he is linked to allegedly soliciting illegal military service contracts from MZM, Inc. through Lieutenant General James C. King, all of which is allegedly tied to Jack Abramoff, Katherine Harris, Mitchell Wade, SunCruz Casinos, Florida 2000 election fraud and smoking gun email evidence from White House aide Karen Hughes. U.S. military flag officers are also alleging that Hayden is involved in a sex scandal linked to MZM, Inc. and an extra-marital affair which could allegedly compromise his ability to function as the head of the CIA. Generals Hayden and King are alleged to be tied to CIFA—a Mossad/British domestic surveillance network also linked to Choicepoint, Inc., a software company which allegedly purged 70,000 African Americans from the 2000 Florida voter rolls to fix the presidential election for George W. Bush against Albert Gore Jr. U.S. intelligence authority Thomas Heneghan said "New evidence has surfaced linking email correspondence between Bay Point School, Florida in direct communication with Leslie Barth, Katherine Harris and former British Minister of E-Comerce Douglas Alexander. It can also be established that current NSA Chief Stephen Hadley [Yale classmate of Hillary Clinton] was a contract employee for Lazard Banking Investment Company in New York during the period of June 2000 when Karen Hughes allegedly conspired with Alexander and Barth to rig the 2000 Presidential Election. Records from the Jack Abramoff SunCruz Casino boats have now financially connected the dots between MZM, Inc., Lazard Investment, drug dealer Carlos Lehder, and FloridaGate 2000 election bagman James Baker III as well as alleged 9-11 "hijacker" Mohammed Atta's tuition to attend the Venice Florida flight school."
May 9, 2006—TomFlocco.com—CIA nominee Hayden linked to 9/11 cover-up—The nomination of Air Force General Michael Hayden by George W. Bush has resulted in a firestorm of controversy in Congress, but not as much as in the Langley, Virginia offices of the CIA. U.S. intelligence agents are saying that rogue elements of Hadley's National Security Agency (NSA) were compromised with rogue Air Force personnel in a criminal conspiracy with British, Israeli and Russian intelligence to change the U.S./Canadian Red-Blue war games held on September 11 from mock drills to a black operations attack on America to inflame the passions for war against Middle Eastern "terrorists" and their oil rich monarchies. Federal agent sources say President Bush, British Prime Minister Tony Blair, Russian President Vladimir Putin, Saddam Hussein and Osama bin Laden all had access to the U.S. Prosecutor's Management Information System (Promis) software because convicted FBI agent Robert Hansen was hired by Israel to steal Promis from the United States. French Intelligence intercepted a WD 199 British cable confirming the use of Promis software on September 11 involving the three governments, some of which is referred to in the Stephen Cambone notes dictated by Defense Secretary Donald Rumsfeld during the 9/11 attacks. The French warned the intelligence division of the U.S. Department of Justice that their September 11 war games were compromised by promis and the NSA. According to U.S. intelligence sources, promis software was used to steer planes into the World Trade Center with NSA Director Michael Hayden joining President Bush to commence a massive 9/11 cover-up and obstruction of justice shortly thereafter, assisted by corporate controlled media which is now being coerced by the U.S. intelligence community to start reporting the truth.
May 8, 2006—TomFlocco.com—COMING OUT?—The abrupt resignation Friday afternoon of former Bush CIA Director Porter J. Goss for no specific reason is raising eyebrows among beltway news pundits. NBC's Nora O'Donnell said "it's out there," referring to revelations of a GOP prostitution ring with hookers attending poker parties at Capitol hotels as a possible reason for the Goss sacking. NBC White House reporter Kelly O'Donnell was flustered this morning when MSNBC's Don Imus asked "Didn't Peter Goss have a hooker?" U.S. intelligence expert Tom Heneghan said a Pentagon Judge Advocate General (JAG) probe reportedly implicated Goss regarding 2000 election fraud conspiracy and as a participant in pedophilia sex at D.C. Ritz Carlton, both of which caused the abrupt Friday damage control. Minutes ago, Mr. Bush announced General Michael Hayden as new CIA Director, sure to raise serious Senate hearing questions about Hayden's supervision of Bush spying on American citizens according to GOP Rep. Pete Hoekstra. The GOP hotel sex ring has already touched convicted former Congressman Randy "Duke" Cunningham, now serving time in federal prison for bribery, and #3 CIA official Kyle "Dusty" Foggo who admits playing "poker" but not "hooker." MSNBC's Joe Scarborough has allegedly been cooperating with federal sex probe while Heneghan said on Saturday evening the media has "24 hours to tell the truth on the Goss resignation…[or] they'll open up their IMAX studios." Compromising photo evidence? Goss became CIA Director in September, 2004 replacing George Tenet who has reportedly turned state's evidence against President Bush, the files of which have reportedly been placed under court seal in National Security archives by Special Prosecutor Patrick Fitzgerald. Goss began his Sanibel, Florida political career in 1974, continuing through 1986, then represented Florida's 14th congressional district from 1988-2004 after serving as U.S. Army Intelligence officer from 1960-1962 and as Secret Service officer with CIA from 1962 through 1972 in Latin America, Caribbean and Europe.
Support TF.com